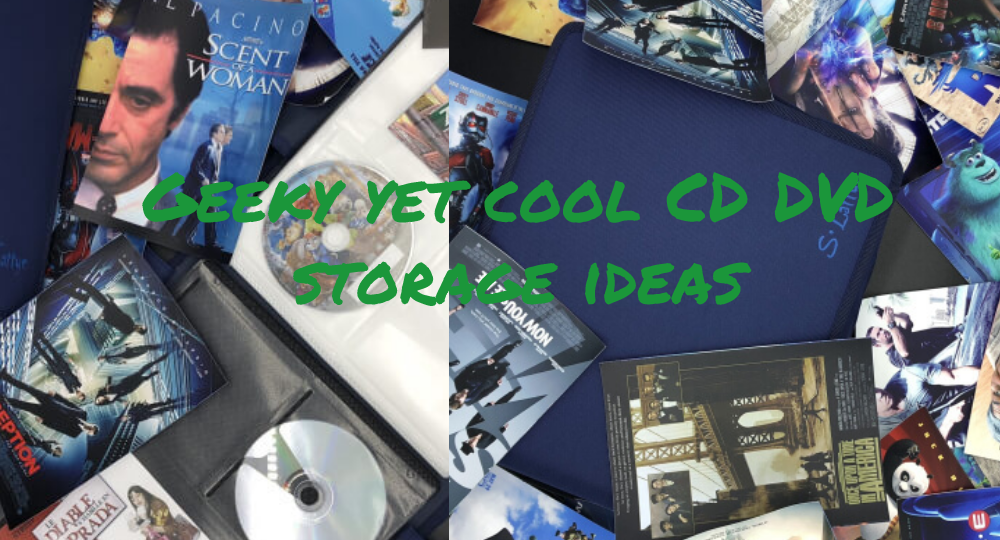 Geeky yet cool CD DVD storage ideas for the forever young ones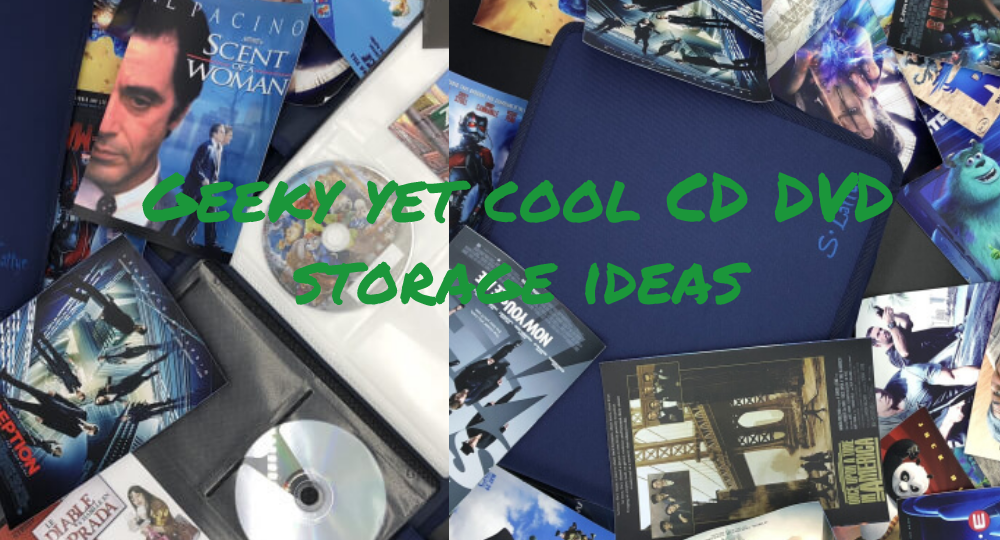 Are you looking for a chic yet classy CD storage case? Do you think that even CD DVD storage case should reflect your standard? Do you like something simple yet elegant?
If all of your answers are "yes" then hurrah! You have found your match! ME! I am that kind of a person who wants everything to be one of a kind which shows my uniqueness yet not extremely quirky. And today I am here to provide you some pro tips and CD DVD storage ideas that you will find quite beneficial for your next buy.
My experience with this CD storage case.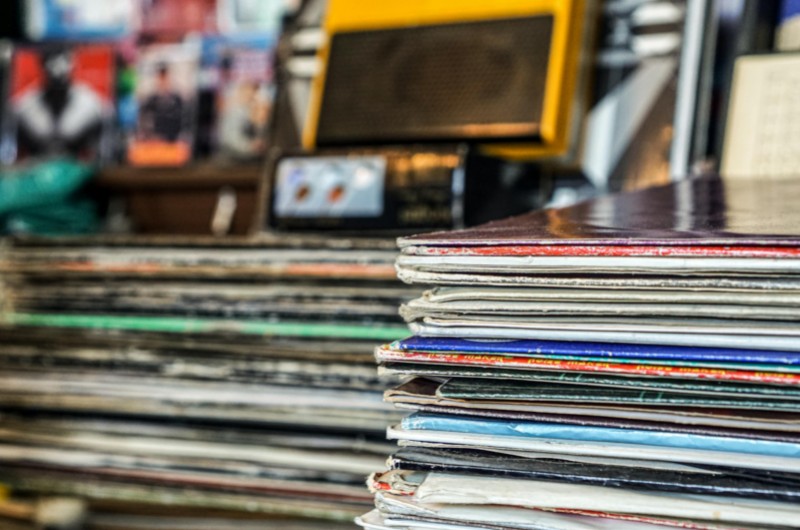 As I already mentioned I am a staunch collector of several CD and DVDs. My mom was always disappointed with me for my haphazard manner of keeping CDs here and there in the entire house. I don't really blame her though! How would you feel if you find out a Terminator 2 lying under your pillow or that horrible face of Nun is lurking behind the cushions in your sofa?! There, she made her point! Face-palm!
And to be honest she is the one to buy me my first ever CD storage case (I know, am lazy enough!). And miracle happened. I started to organize my CDs everyday and reorganize it every other day in a different pattern! Yes, I was obsessed with them.
Not only that I found this CD DVD storage case to be extremely convenient to store all the CDs in a compact manner but the beautiful and designed cases also attracted me at the first sight! Happy mom, happy me!
After that when I was supposed to change my location and move to a different city, the CD storage cases solved the problems of carrying the individual CDs in a large packing box. This is also unhygienic for the CDs you see! Because the CDs will catch the moisture or even get scratched if they are just lying around here and there. You can't do this to them!
Why should you buy this CD DVD storage case?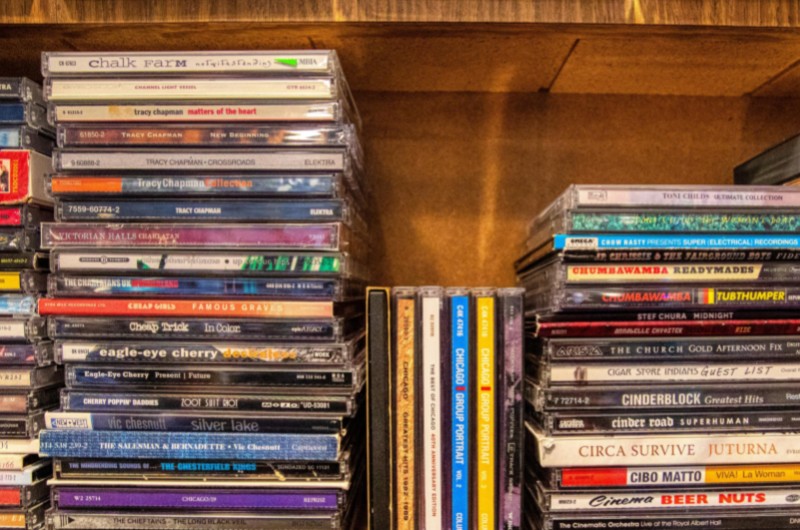 Simply to save space. If you are a CD or DVD enthusiast like me, you must have CDs scattered all over your room and your friends and family is quite on your nerve to clean the mess. But we hate cleaning! Here comes the rescue! CD storage case. It will help you to arrange all your CDs and DVDs in a compact manner. Thereby you will not have to spend excessive time while finding them, which otherwise takes almost an hour or so! Further your CDs will be protected from external moisture and scratching! This will ensure that you can continue to use them for long.
What should you look for?
I personally find these CD storage ideas to be quite impressive. After I had to relocate I bought multiple CD or DVD storage cases to store all my CDs. Well each of them can almost contain 200 discs. Now you can guess how many CDs I have, right!
The reasons that I find the most convenient, effective and impressive are jotted down below to provide you a comprehensive view of what should you bear in mind while looking for CD storage ideas.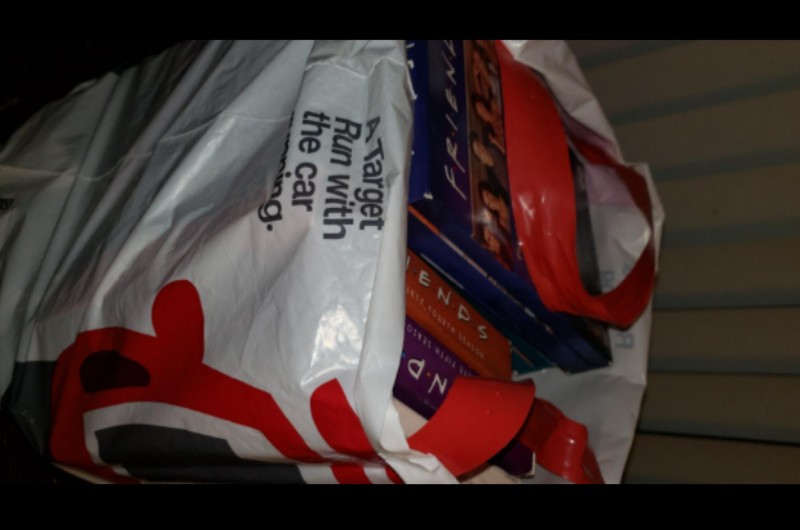 Spacious: CD DVD storage case should be extra wide which renders more space to insert the CD DVD without much effort and they do not store vapour in the air tight pack. The free air movement is necessary for the long health of CD and DVD.
Non-slip design: The well non-slip designed sleeves with broad yet compact pockets do not let the CDs drop frequently. This feature reduces a lot of stress, isn't it!
Number of folders: You are buying the CD or DVD storage case for stuffing your DVDs that are lying around your studio. So why will you buy such a case that can accommodate only a few CDs? It makes no sense right? A moderate case can store around 200 discs. Cool CD DVD storage ideas eh?
Organization: So you have countless CDs and when you need one, you don't find any. Common scenario, right? Before buying CD storage case you must look for its efficiency. Alternative colours of CD or DVD storage case are beneficial for the organized people. It will help you to segment your movie DVD, music CD, blank CD or DVD or blue ray. You can also categorize the discs according to genres, for instance, horror movie, action movie, animation movie, romantic movie etc.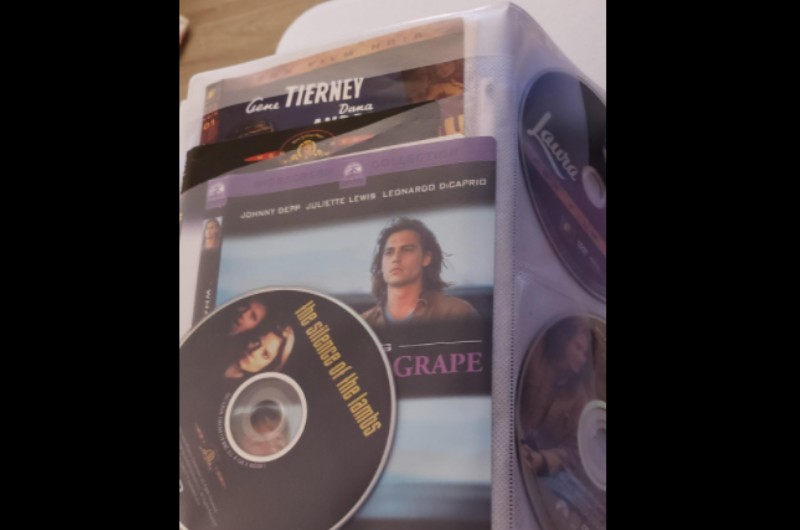 Sturdy outlook: The binder of the booklet should be of extreme high quality. The sleeves must be equipped by high quality non woven fabric so that it doesn't cast a scratch. The zipper needs to be of heavy metal and not flimsy one so that the discs are protected from any external scratch or hit. Thus the CD or DVD storage case will be durable enough to give you a long time service.
Cover page: This is the best part. The booklet that comes with a title cover page for each CD will help you to keep a track for the CDs that you store within it. So you can keep a track of your CDs.
Design: Okay so the arrangement stuff is done. But is it all that you look for when you buy something? No, no! Don't lie! At least be honest to yourself because, well, you are going to spend the money! So why don't you satiate all your requirements! Admit it, the design matters! So look for a CD storage case that is attractive. Create your own cool style statement with these designer CD DVD storage cases.
For such a price range such a high quality CD DVD storage case is a great deal! These are my reasons for buying this CD DVD storage case? Do you have any reason not to?
Trust me even now I get several questions when my guests or friends come to mu place and see my CD storage cases. I generally smirk, but now I revealed the secret with you! Such awesome CD DVD storage ideas are impressive and effective ones. Don't let it go.