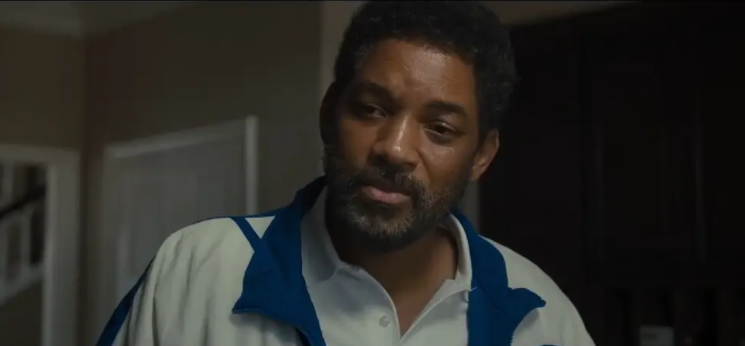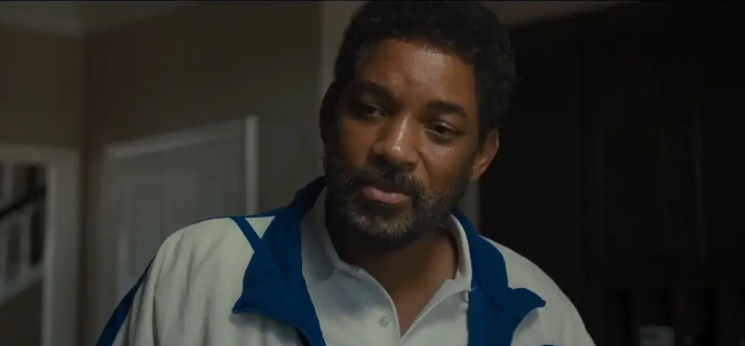 "King Richard" is a sports biopic released in 2021, directed by Reinaldo Marcus Green and starring actors Will Smith, Saniyya Sidney, and Demi Singleton, based on a true story. The plot tells the story of Richard Williams, who has no background in tennis, with unwavering faith, uses all his efforts and breaks with tradition to set a clear goal. The plan is to take his two daughters off the streets of Compton's ghetto and raise them to become the legendary sisters in the tennis world.  
The man behind Williams' success 
When it comes to women's tennis legends, I believe the first thing that comes to mind is the pair of sisters known as "Williams", Venus Williams, and Serena Williams. They have dominated the tennis world many times in their careers and have won numerous Grand Slam titles, making them the true queens of the world. But how did they get to where they are now, born in the slums of Compton, California? It starts with their father, Richard Williams, the protagonist of "King Richard".
The True Story of King Richard
Although he was not a tennis player himself and had not received formal tennis training. He not only set a clear career goal and training plan for his two daughters before they were born but also drove them to the tennis court every day after class and on weekends for intensive physical and tennis training, while Venus and Serena did not disappoint their father, showing great talent from an early age.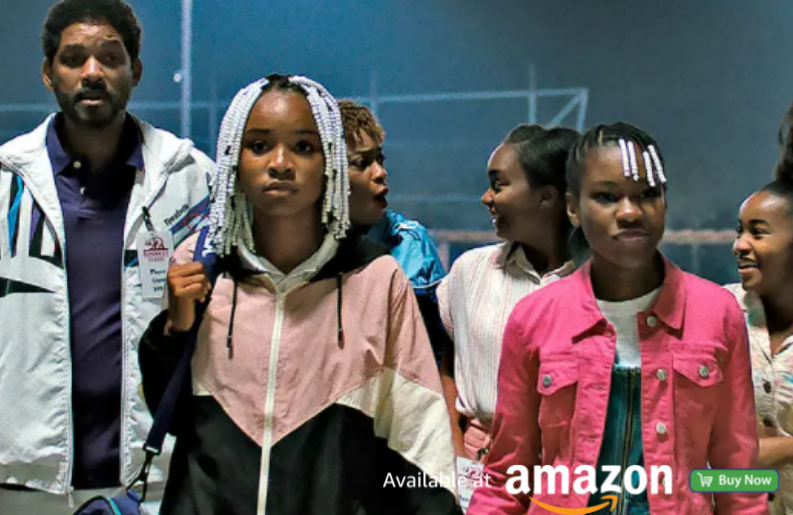 Based on a true story, we can see in the first part of "King Richard" story that Richard, to get his daughters to the next level, promoted his two excellent daughters when they were just obscure civilian children, and personally visited several famous coaches who had taught the players and asked them to teach Venus and Serena for free. The result, of course, was a constant refusal. Of course, the result was a constant rejection and ridicule, after all, in those days, who would have believed that a "black man" who had never met and was willing to sacrifice his time for two little girls from the slums?
Is King Richard good?
However, the interesting thing about the movie "King Richard" is that it constantly subverts people's imagination of this family. Even though Richard is always shamelessly asking people to train his daughters for free, and even correcting and challenging his training methods in the process of coaching his daughters. These behaviors are absurd and somewhat insubordinate in everyone's eyes. However, there is impossible to find any space for questioning under the outstanding and excellent performance of his two daughters, Venus and Serena.
Unlike basketball and soccer, tennis was a mostly white sport at the time. Richard mentioned to his daughters in "King Richard" the pain and anguish of segregation he suffered as a child. Now that he is a father. He not only wants to be able to shoulder all the responsibilities and external pressures but also wants his daughters to be able to play with their exceptional strength and performance under fair and worry-free conditions. He also wants his daughters to prove the value of their hard work over the years with their above-average strength and performance under fair and caring conditions.
The strict father of "King Richard"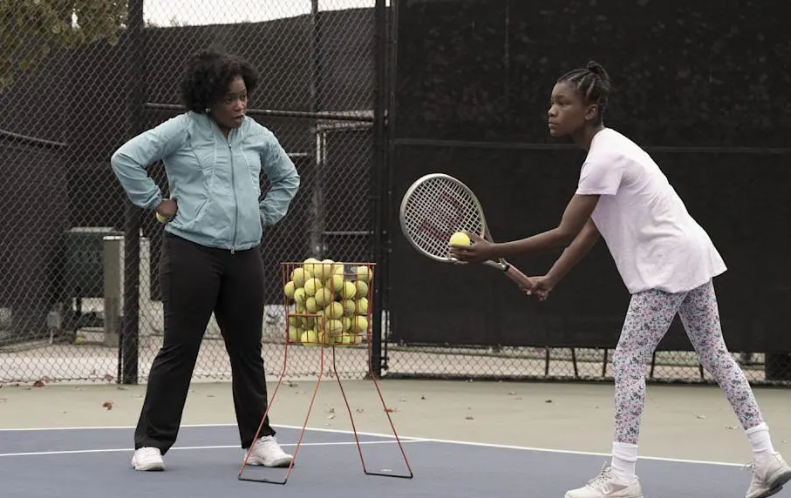 So whether it's rushing to work the night shift after practicing with his daughters, taking it upon himself to go to the tennis courts and talk to the punks who are harassing his daughters, or even at one point holding a gun to give them a warning. The audience can see in "King Richard" that Richard loves his daughters and has made many efforts and sacrifices for them, but at the same time, as a black family living in Compton, with the inherent disadvantage of being born from a background of Under the disadvantage of birth background. Richard is also very strict with his daughters.
From going out to practice even in the rain to being reprimanded by their father for taunting their opponents in the car even if their daughters won the race, and then being punished for watching "Cinderella" learn humility. King Richard's approach to education is that because he has done everything he can to give his daughters the best education, they have to listen to themselves and give their best performance. It also instantly builds up the character and image of Richard.
King Richard's unique approach to teaching
Because he had seen too many similar cases, Richard chose to withdraw his eldest daughter Venus from the tournament when she had just dominated all sides and made a big splash in the youth tournament. He simply saw tennis as his greatest interest after school, enjoying a wonderful childhood and allowing his daughters to lay the foundations for their future.
As he says in King Richard, "The most dangerous creature in the world is a woman who knows how to think." Richard may have had a controversial private life with multiple marriages and love life. His decisions and statements for his daughters have been questioned and criticized from all walks of life, but there is no denying that he has succeeded in raising his two daughters, who grew up in Compton, a place where law, order, drug shootings, and other crimes were common, to become the world's top and irreplaceable stars.
The theme of the plot in "King Richard"
King Richard can't help but remind me of the 2017 Indian film "Dangal" and with the precise interpretation of actor Will Smith. The film is a complete rendering of the protagonist Richard, an imperfect and conflicted traditional father figure. The goals he set for his daughter were indeed achieved years later, but it wasn't just him alone who was able to accomplish them. Even though he is far-sighted, he cannot go it alone; the family must have discussions and listen to the children themselves.
So the second half plot development of "King Richard" is interesting. With her popularity, even though the signing bonus offered by NIKE was already astronomical for them at the time. Venus eventually turned down the contract for the first time, and the family reached a consensus in the whole movie. Because even if she did not have a clear idea of $3 million, she still felt that she could get a better deal with her abilities.
The meaning of the ending of "King Richard"
As a sports biopic, "King Richard" will inevitably end with an exciting match. The movie ends with the match-picked sister Venus, who made her debut at the US Open, meeting the world No. 1 "Swiss Girl Genius" Martina Hingis at that time. But interestingly, rather than the outcome of the match, director Renaldo focuses on the reaction of her parents and family during the match and Venus' unwillingness to give up, bringing another layer of meaning to this atypical work besides inspiration.
I love the ending of the film "King Richard". Although every viewer knows that the William sisters are a legend in tennis history, with the assistance of their father Richard, who is also a coach, and their quietly supportive mother their real success is not the victory over the then world champion, but the story they tell on the court with every footstep and every stroke. It allowed them to gain the appreciation and support of their fans after their defeat, but it also proved to the world that black girls from poor backgrounds can achieve such success.
Conclusion of "King Richard" Review
As a whole, "King Richard" differs from other athletes' biographies. In this film, "family coach William" is the main character, providing the viewer with an interesting perspective. It completely presents the impact of parents on their children, in contrast to "I, Tonya" which depicts former American skater Tonya Harding. Will Smith also lives up to the expectations of his career's best performance in the film, both as a coach and a father, although harsh, patriarchal, and sexually aggressive, but also very visionary and loves their daughters, and truly hopes that they can make a name for themselves. The complexity of this role also brings more perspective to "King Richard".
Therefore, the most praiseworthy part of "King Richard" lies in the depiction of this family's life. Although several scenes are relatively serious, but also full of much light-hearted humor and lively moments, watching them step by step from the dilapidated tennis court in Compton to the world-class tournament, makes "King Richard" 144 minutes long almost not let people feel bored. William holds the post of this film's executive producer personally. Perhaps this is also the reason why these stars will thank their parents and families in their award speeches.