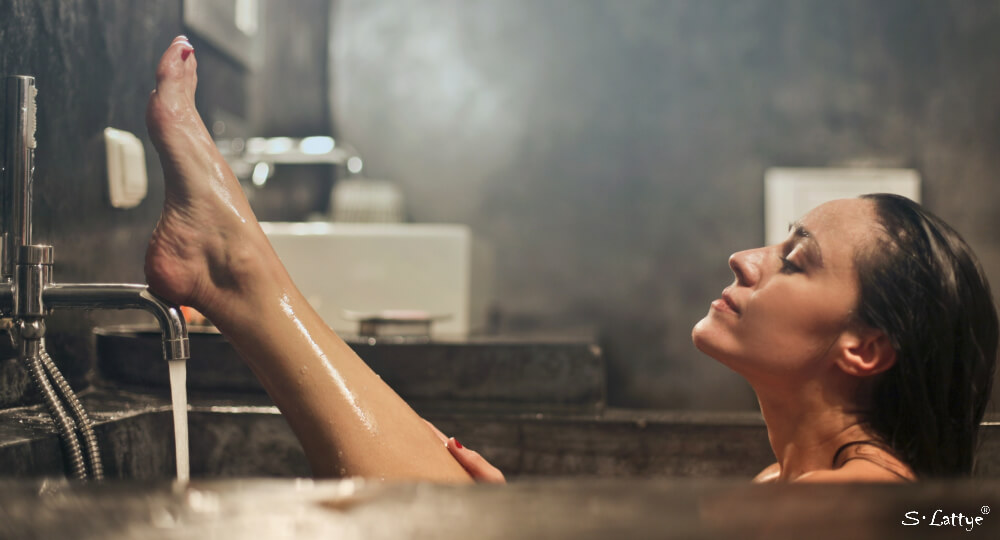 Home Renovating Tips: Choosing the Best Shower Curtains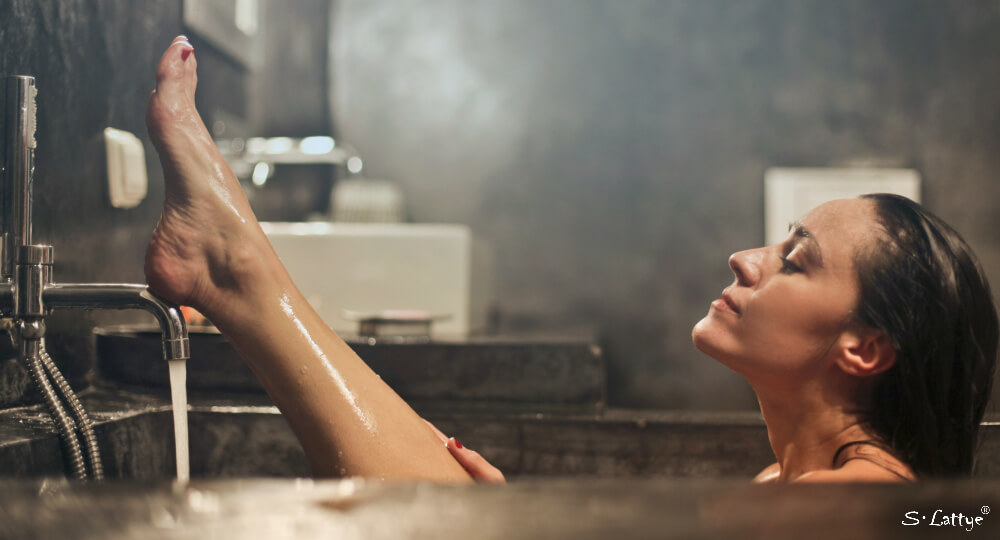 Are you going for a bathroom renovation soon? Make sure you include some shower curtains with you!
It is undeniably true that bathrooms are one of the smallest parts of your house. But it is also one of the most important. It is where you spend most of the day; you start your day preparing for work. And you end the day by taking a good hot shower.
Keeping your bathroom with all the best of the world's essential is a total to-do. As you renovate your bathroom, make sure that you have all the things like your sink, wash table, or your shower curtain.
In today's blog, I will help you choose the best accessories for your bathrooms starting with shower curtain ideas. Ready? Then let's dive in!
Tips in Choosing the Shower Curtains
Choosing a shower curtain for your bathroom is not as far the same with choosing what dress to wear— it will all depend on how you liked it.
Also, the marketplace is a place for a lot of colors, designs, and prints of shower curtains. That is why it becomes so hard for someone like who's, at some point, occupied with work and other things to do.
Don't fret. That's why I'm here for. Let's check out this few shower curtain ideas for you.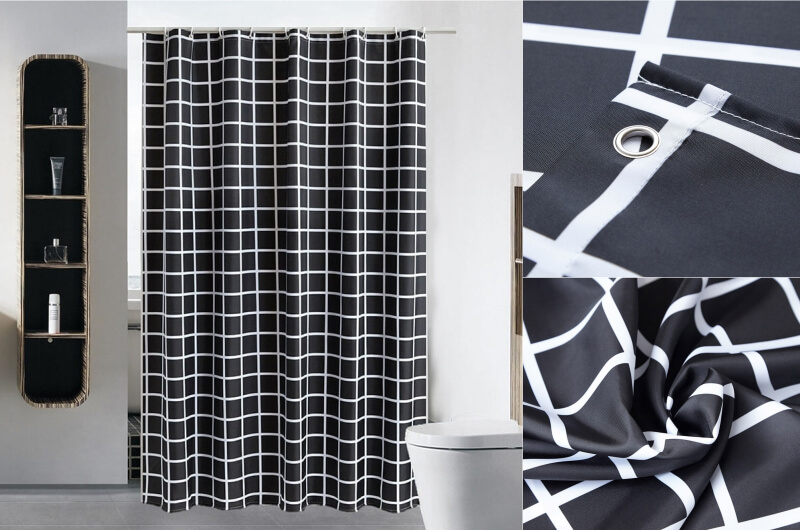 Never deny that you are somehow a lover of black and white— put it in a grid, definitely a perfect combination. However, this does not work for everyone as bathrooms need to blend in with your house too.
If you have a more refined and modernized house then getting a black grid might be the best option. It can also blend well if your bathroom is a minimalist type, it transforms it to become a more elegant subtle backdrop.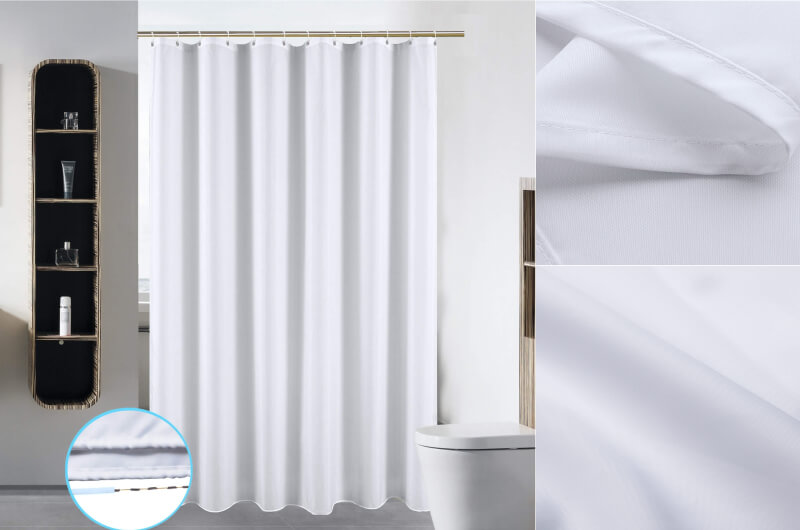 This one works well with minimal bathrooms too. Remember that anything that is white is making everything clean. If you want to give an impression of a clean bathroom, then take a pure white shower curtain, it will definitely transform any bathroom into a clean, quiet and elegant look. Clean also makes you feel at peace, plus the color white makes it seem like you have a large space in your bathroom.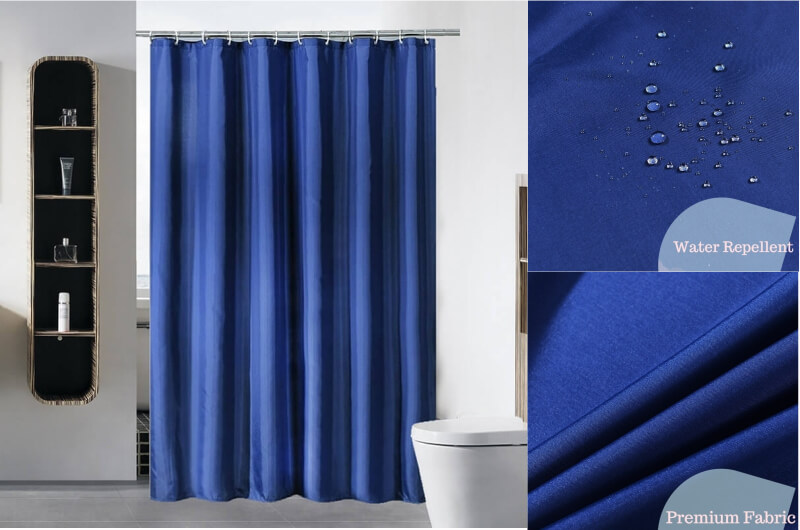 Navy blue is definitely my favorite color— it just lights up my mood every time I see it. This navy blue shower curtain is also the sophisticated but simple shower curtain. It can work well on white-tiled bathrooms and even bathrooms with green to yellow accents.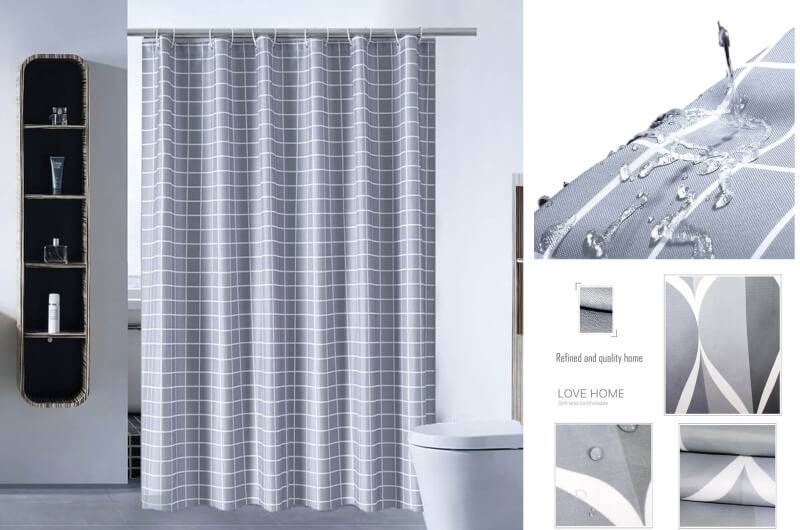 4.Gray Ripple and Gray Grid
You can pair any gray colored curtains to any white, or light painted bathrooms. It works well with blackened or marbelized design bathrooms too. It will have a simple touch to it that will make the whole bathroom elegant and modern-looking.
The gray ripple is my personal favorite design, it goes well with kid's bathroom it's simple design gives your bathroom a soft touch.
The gray grid works closely with the black and white grids too but it comes simpler. Although it can really work well too in light painted bathrooms or bathrooms with a lot of accent colors.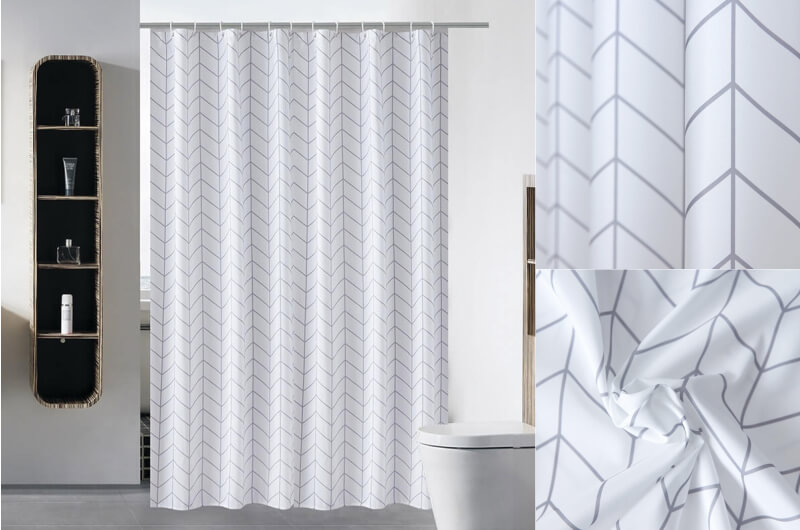 This white arrow design shower curtain is definitely one of the bests look to revamp your bathroom. If your a lover of such sophisticated designs then this is definitely for you. Since it's white, it can definitely work well with any mood of your bathroom too.
 That sums up today's blog on tips on shower curtain ideas!