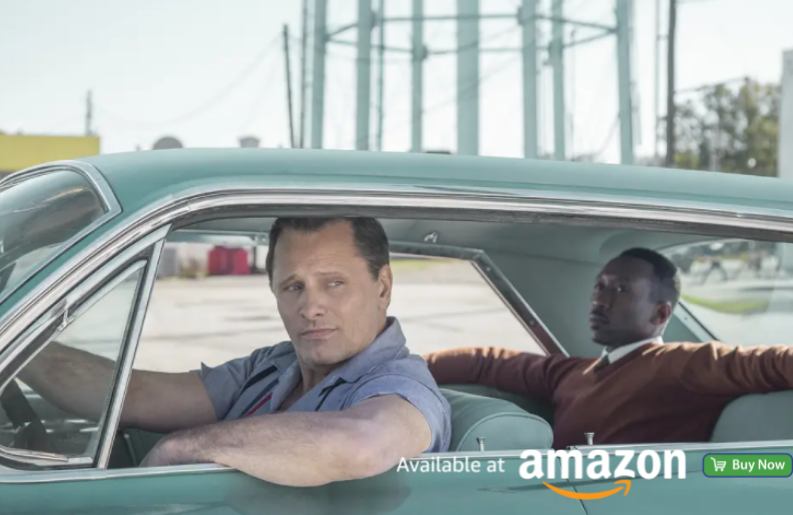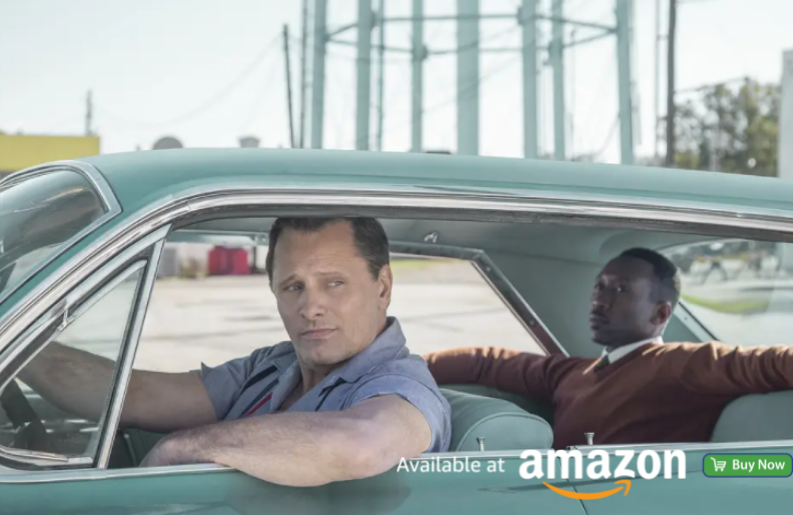 The red flower of the 91st Academy Awards for Best Film, which just ended, fell on the "Green Book", a road movie. The film tells the story of a journey in which Tony, an Italian-American who despises blacks, works as a driver for his black boss, Don Shirley, and the two people with opposite values rub off on each other and both find themselves belonging to the identity. Other similar movies with the same type of subject matter have a lot of road movies, black racism. We have all seen in the past, which more or less will also win some awards. So, why "Green Book" can pick as the best film of this year, there must be its unique features.
Lost of self-worth and search
One of the two main characters of the film is a black musician, Don Shirley. He holds a triple doctorate in psychology, musicology, and ritual art, but does not have a family member. He is rich and famous, living on the upper floors of a high-end concert hall. His home is full of expensive and rare objects: huge ivories, and a wide range of artifacts. Don Shirley is dressed in a robe sitting on a high chair like a god, dignity and wealth written all over his body. In the previous film, our fixed impression of black people is unruly, from the lower class, drug addiction, etc. In "Green Book", such image stereotypes are completely broken and subverted. Good cultivation and excellent conduct in Don Shirley's body perfect display. Because of this restraint and repression, the dark-skinned Don Shirley can not stand in the white culture, but also because of the unremitting "black" with the same people and can not return to their fellow countrymen. In the car, Tony played music from black musicians on the radio and was surprised that Don Shirley did not listen to any of them. Passing through Kentucky, Tony bought a large family bucket and was surprised that Don Shirley did not eat fried chicken. It's not that Don Shirley doesn't like to listen to black musicians and doesn't like to eat fried chicken, but that the culture he has embraced doesn't allow him to listen to it and eat fried chicken directly with his hands. Don Shirley, who performed publicly at the age of three, grew up with an aristocratic, advanced education in classical music, and there was only "decorum" in his world, not "enjoyment" as Tony said. He crossed his fingers and held the golden fried chicken, and the front row of the hands full of grease, gulping at the chicken Tony formed a sharp contrast. Under Tony's persuasion, Don Shirley also followed Tony's example and threw the bones out the window, then revealed a mouth full of white teeth, which was Don Shirley's first smile in the play, but it also was Tony  Shirley's first lesson: "whatever you do, do it hundred percent".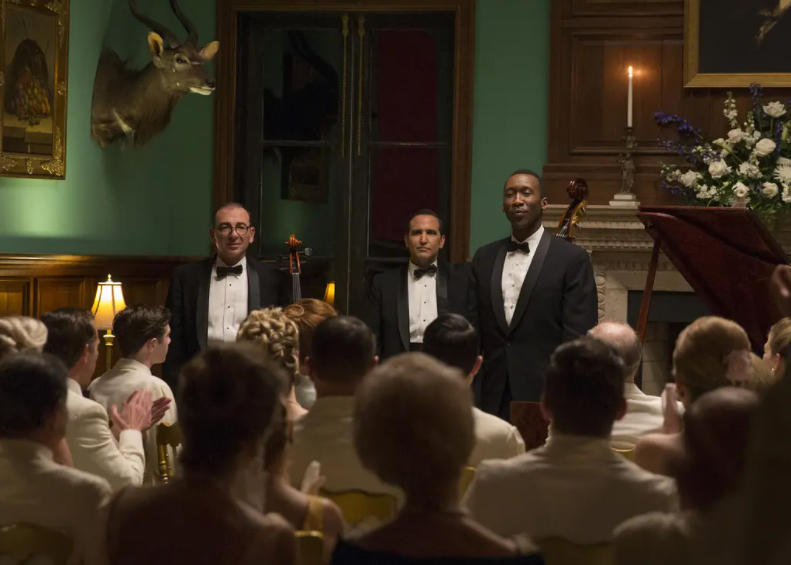 When staying alone in a hotel where only black people were allowed to live, Don Shirley was ridiculed and sarcastic for refusing to play games with others; when his car broke down on the road, Don Shirley inadvertently met the eyes of a black man who was plowing his field, on one side was a farmer in the mud under the hot sun, and on the other side was a musician in a new luxury car. The cultivator's gaze was hateful as if the next hoe was going to hit Don Shirley; Don Shirley's gaze was more grief - I fight for racial equality, why do my fellow countrymen still hate me? In addition, Don Shirley has a slight difference in sexual orientation. All of these reasons stacked up and finally exploded on a stormy night when they were released from the police station. "I'm not black or white enough, or even man enough, so who am I?" These few words touched Tony deeply. Don Shirley, who had not lost his temper even after being beaten while drunk, only roared in the rainstorm after hearing Tony say: I know exactly who I am. Tony understood the loneliness of the doctor, why the doctor always drinks alone at night, and understand that the doctor is always thinking when he looked into the rearview mirror. Although Tony is poor, understanding, and happy. He can eat 26 hot dogs for 50 dollars, while the doctor sitting in the highest part of the castle luxury throne, with no home to speak of.
When the show came to its final performance, Don Shirley left the stage in anger because he was unhappy with the club's rule of not allowing blacks to eat in the restaurant and refused to perform. He and Tony went to the Orange Bird, a restaurant that only entertains blacks, where Don Shirley ate fried chicken naturally by hand and gave a free performance. On the old wooden piano, Don Shirley played his favorite classical music, and the blacks on stage were blown away and applauded. Then the band joined in, with his piano playing, the blacks in the restaurant dancing along. Don Shirley played in the old tavern and found a return of sorts here - the approval of his fellow citizens.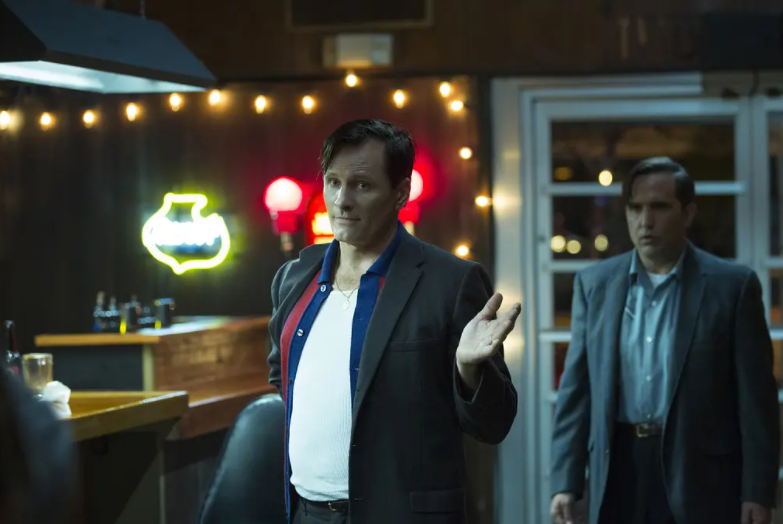 Finally, on Christmas Eve night, Don Shirley took his favorite smooth whiskey, a serious face stood in front of Tony's family, liking a child with bad grades until everyone accepted him to make a place for him. He smiled as if relieved. To this point, Don Shirley completed the return of self-importance and search. Although this home was not his own family but has made him feel warm enough.
The forgiveness that surges like water
Tony's character Viggo Mortensen may not be a familiar name, but when it comes to Aragorn in "The Lord of the Rings", everyone will be aware of it. To star in "The Green Book", Mortensen for this reason gained 45 pounds (about 40 pounds), from a muscle man who shifted into the street greasy mob uncle. Tony is a social worker, mixed in both black and white. He is trusted by everyone. When a fight breaks out at the Copa Club, the owner loudly calls out Tony to handle the matter. Although the club had to close down and Tony was facing the loss of his job. At the same time, the rough and tumble Tony will also play some small tricks to get to know the "big brother". Without a job Tony pawned his favorite watch, for $50 and others bet to eat 26 large hot dogs, but he will not make money with a clear conscience. When one of the big brothers of "the road" finds him trouble to let him do "something", Tony sensed that it was not the right so he refused.
Justice and contract are obvious characteristics that are embodied in Tony. Before the departure, the record company said that to ensure that Tony did not temporarily escape, so half of the salary would be paid first, and the other half would be paid after the full tour was completed. Tony strangely asked in return, "I promised to do it why not do it at the end?" A similar scene also appeared in XXX place to meet a friend in New York by chance. Afraid that Tony would be embarrassed, Don Shirley was on the spot for Tony's promotion and raise. The money-loving Tony refused. He did not need the face of the temporary appointment when he saw Don Shirley playing the piano for him to convince on the first night. Gang also has a way, want to do, is the most real Tony.
In this adventurous and moving journey, Tony's attitude towards Don Shirley has changed dramatically. In the interview with Don Shirley, Tony, who just dropped the cup used by the black repairman, to get the high-paying job, slickly described himself as "entertaining a few black people at home". On the day of departure, Tony only agreed to be the driver, even though Don Shirley's box was not willing to carry. Just departed, Tony was eager to ask about the return trip time. He was driving a cigarette and gulping down a sandwich and drink, regardless of the feelings of the "boss" in the back seat. When asked about his job, he simply said "working for the record company", refusing to acknowledge that his boss was a black man. After seeing the doctor's first performance, Tony praised Shirley's talent in his heart, so he took the initiative to open the car door for him. But Don Shirley was angry with Tony for gambling.
"Why should it be just me, when everyone does that."
"Because they don't have the option to enter, but you do."
Tony, who has been profit-oriented, only does some menial work. He never got such high regard, so he was a little flattered.
After this, his attitude towards Don Shirley had a significant easing. To Don Shirley could use the Steinway piano, he fought against the music hall management. Later, Don Shirley was beaten up in a bar, and Tony arrived first, putting his safety at risk to save Don Shirley. "From now on you can't go anywhere without me". Afterward at the police station, Tony fully understood what Don Shirley insisted on: to win by holding on to dignity, self-respect always gives you the upper hand. He taught Tony to learn to control and not to be impulsive, which was the second lesson Tony understood about Don Shirley, who also proved what he said with his actions.
Oscar's favorite films
It's not a surprise that "Green Book" won the Oscar; it fits the aesthetic of the Academy Award for Best Film. First of all, it is watchable. Commerciality is one of the hallmarks of an Oscar-winning film that doesn't leave the average viewer falling asleep or leaving in the middle of the theater because it's too boring to watch. The right amount of laughs in "Green Book" and the bonding between the two men will lead the audience to be interested in watching it. Secondly, "Green Book" is a film about the black race and racial discrimination, which are also one of the genres that Oscar likes. Such a seemingly sensitive but easily accepted by the public subject matter is also very easy to win the Oscar.