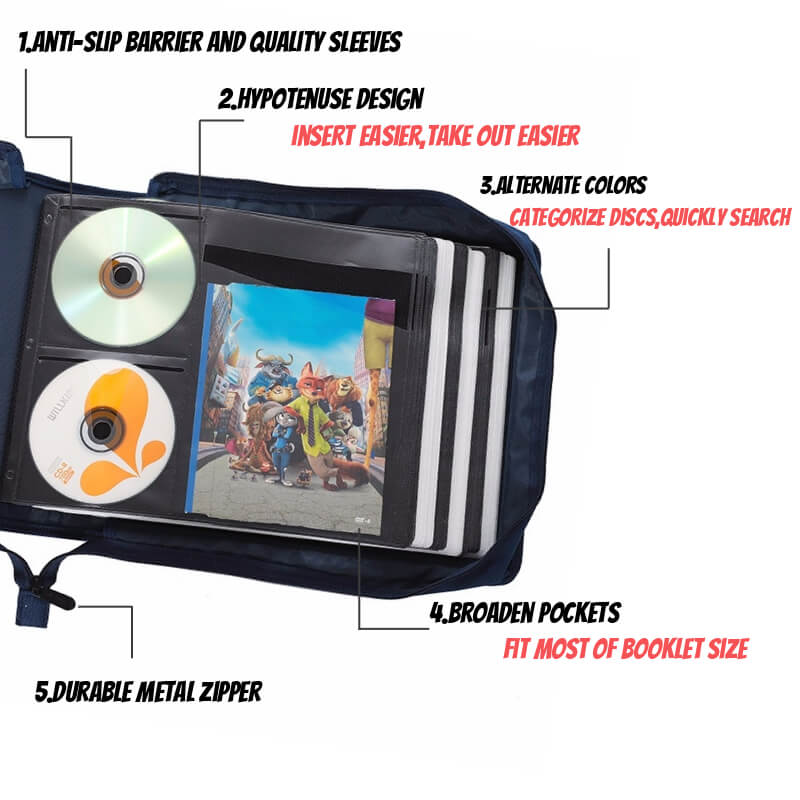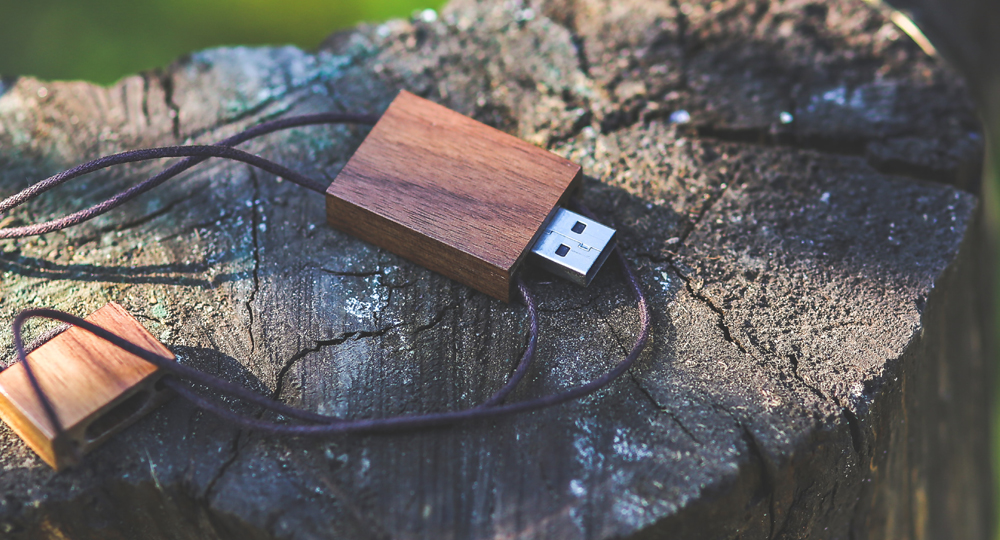 With the advent of pen drive and USB cables, the huge record players and gramophones have become extinct. But the very popular and younger brother of these huge records, the CDs and DVDs, has been in the market and still now exist. The pen drive, memory cards and chips are hard enough and do not bear out careless attitude towards them, but the delicate and fragile CD & DVDs needs more attention and care. So, how do we protect them? Keep them safe?
NEED FOR A DVD/CD ORAGNISER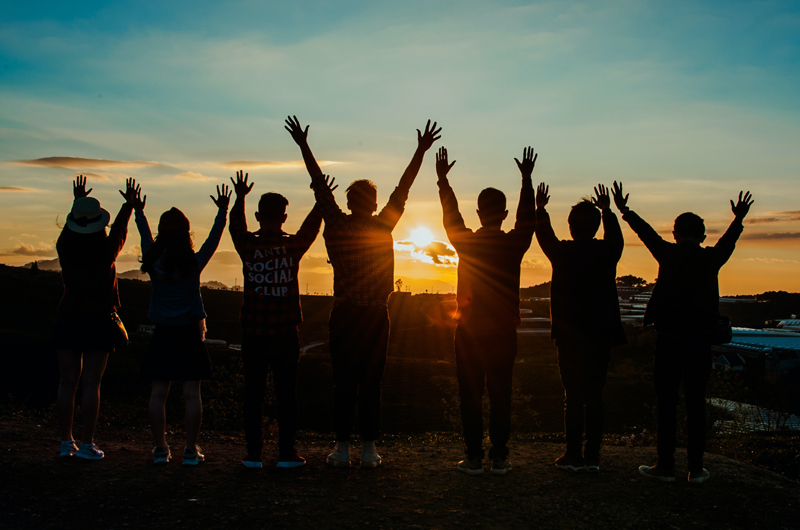 If you are an embodiment of the famous 'Monica Geller' from the famous television sitcom F.R.I.E.N.D.S who is obsessed with organizing stuffs, or you are a designer who really likes to keep everything well designed and neat, or someone who just love to cherish and preserve every good thing you ever had, I have just the right thing for you. No matter who are you, pro active or lazy, a home maker or a professional a kid or an adult, this will sort you life like nothing else. Yes, be it movies or any important presentation, if you belong to the 21st century, you must have a CD or a DVD. But they are being replaced by other storage devices, are required to keep separately and safely. So here is the product DVD storage binder that will not only help you to store your CDs and DVDs but also keep them organized and labeled.
PREVENTION IS BETTER THAN CURE.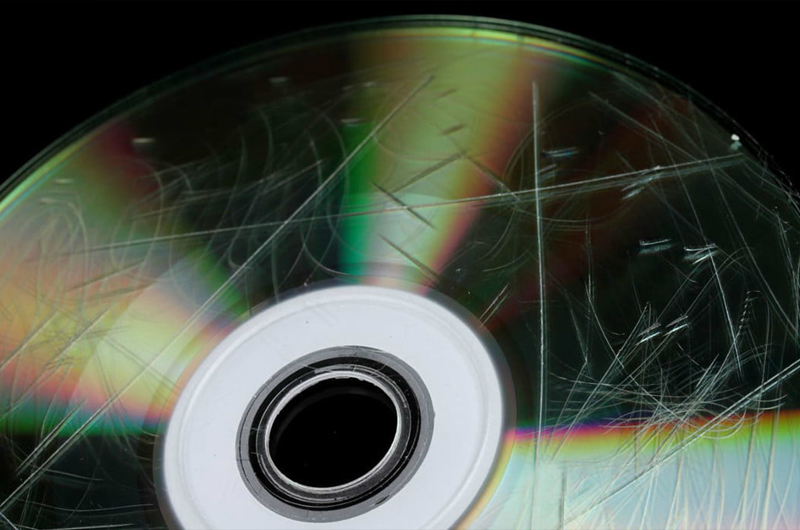 Gone are the days when you needed to worry about the scratches in the CDs, and in case of CDs and DVDs there is no cure but only prevention. Here it is DVD CD storage case with extra wideness for title cover pages. These are excellently designed for the organizer in you as well as for the disorganized person who is lazy enough to devout some time for organizing her/his DVDs. The easy slip in slip on cases makes it really comfortable to insert or take out any CD you want. The pockets are broadened for cover disks and beautifully designed sleeves. The quality of the binder and the sleeves are thoroughly maintained where the binder and the handle is made from fine and tough quality oxford 900D cloth. The zipper even has no chance of breakage as it is made up of heavy duty metal. The overall case protects the disks from scratching and it has a potential amount of durability that will give you a long time service.
WHAT IS THIS DVD STORAGE BINDER?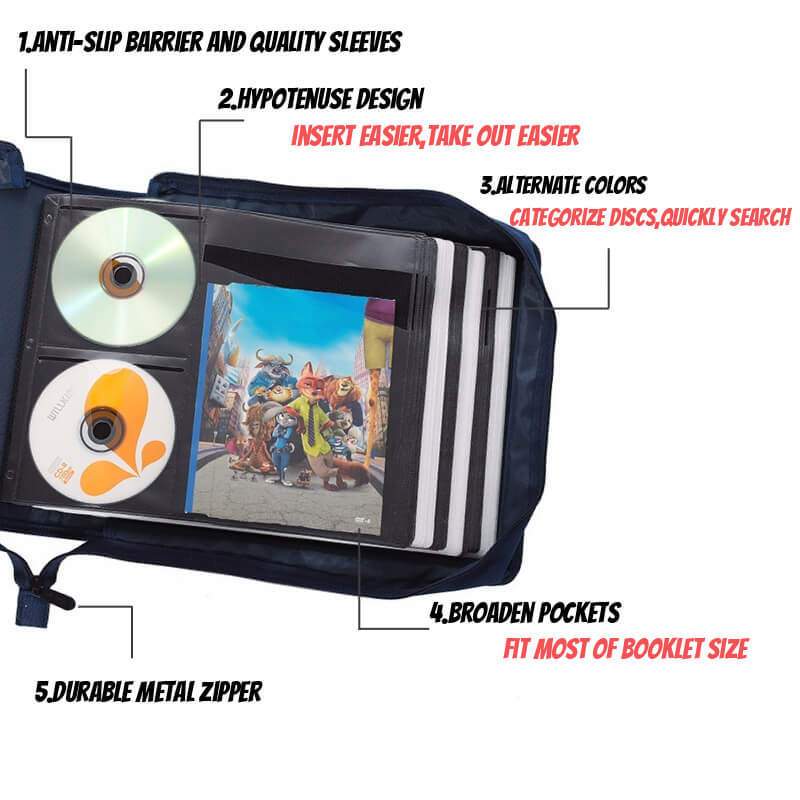 This DVD storage binder looks like a DVD storage book that has several pages and in those pages you store your CDs and DVDs. The additional extra space in these DVD storage sleeves helps you recognize and organize your DVDs correctly. The home lover who is always ready to come out with just the right thing at the right time can find this feature really fancy and useful. For example if you have a set of work related DVDs ore CDs, then in the cover title space you can tag that particular set as the presentation. If the DVD contains any movies then the cover photo of that particular movie can be slit into that compartment and afterwards can be recognized easily. You don't have to waste a lot of time to play each and every CD to see which one is the one that you are searching for. Isn't it easy?
The storage units are colored alternatively so as to help you sort the things out properly. How?  This DVD media storage is managing all the categories of media albums that you own. Supposedly you have a lot of horror movies, action movies, movies for kids and comedy as well. On the other hand you have music DVDs, audio DVDs or movie DVDs. So what you can do is, compartmentalize. Sort the DVDs into different colors to make your search easier by slipping down the DVDs categorically into different colors. The black one signifying the horror movies may be and the whites holding the music albums.
SHAPE AND SIZE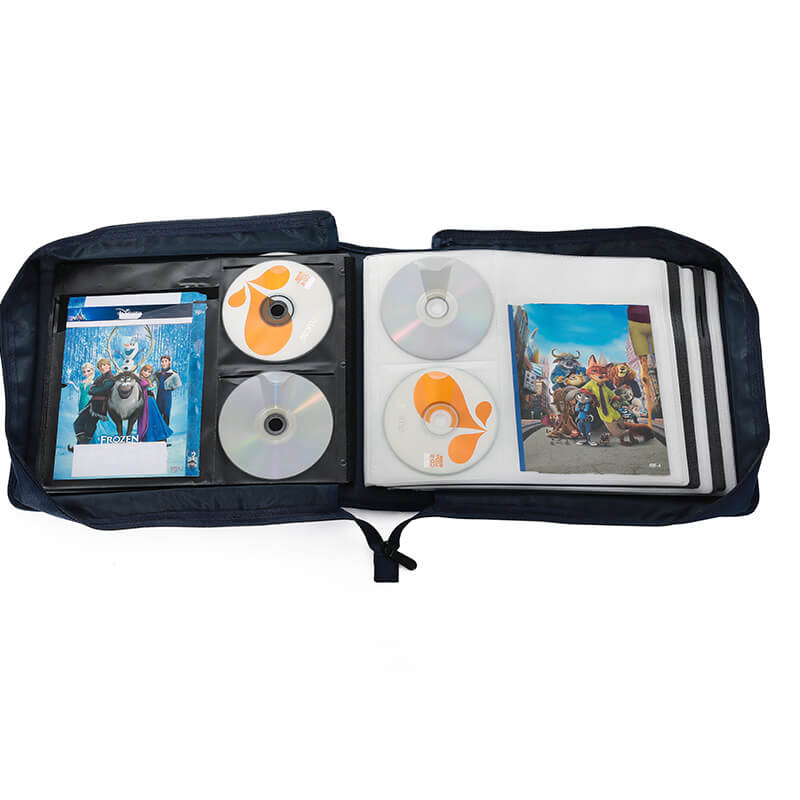 Coming to that of the shape and color. This DVD storage binder comes in a beautiful solid blue color wallet shape. The zipping up of the whole ensures a security and protection of the DVDs from falling off. Its portable, which means you, can carry it easily anywhere and everywhere without being afraid of breakage of the CDs. The DVD storage sleeves make sure of the fact that not only you but anyone can find the thing they are searching for. It's easy and within everyone's reach. It can be handled by everyone irrespective of her/his age and there is no risk of mishandling.
The DVD storage capacity of this organizer is commendable. It contains 192 disk units along with 96 booklet pockets of the size – 13inches x 12 inches x 5 inches. The CD cases are designed inside of the DVD storage sleeves because they are heavier and the booklets pocket on the outside as they are lighter. This prevents any kind of wear and tear of the product making it more durable and increasing its longevity.
QUALIFIES FOR A WORTHY GIFT
Now, we generally don't need any occasion to gift our loved ones. But when it comes to buying present it really becomes a headache that what is the thing that should be gifted. Honestly, we all want that the gifts should be useful to us. So irrespective of gender and age this can serve as a brilliant option when it comes to gifting someone. You can give it to your father who can keep his presentations organized or to your mother who can keep her favorite music albums sorted. You can gift it to your brother who will be very happy to find a place to keep his games DVDs or to your colleague. Be it thanksgiving, Christmas or new year a gift like this will always be cherished. The person who will be getting this will smile every time he opens this because in this lazy and unorganized world, you have saved him from a lot of trouble.