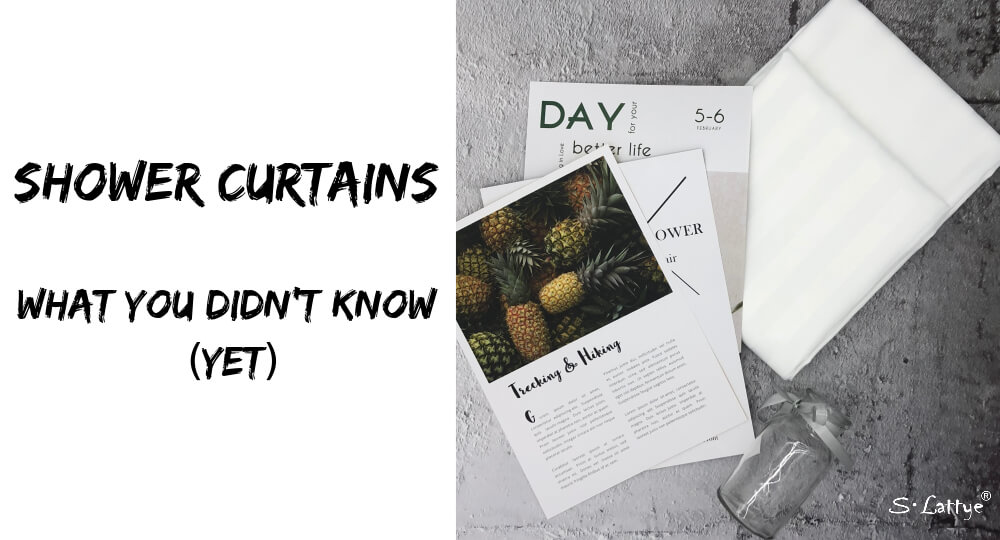 Shower curtains: What you didn't know(yet)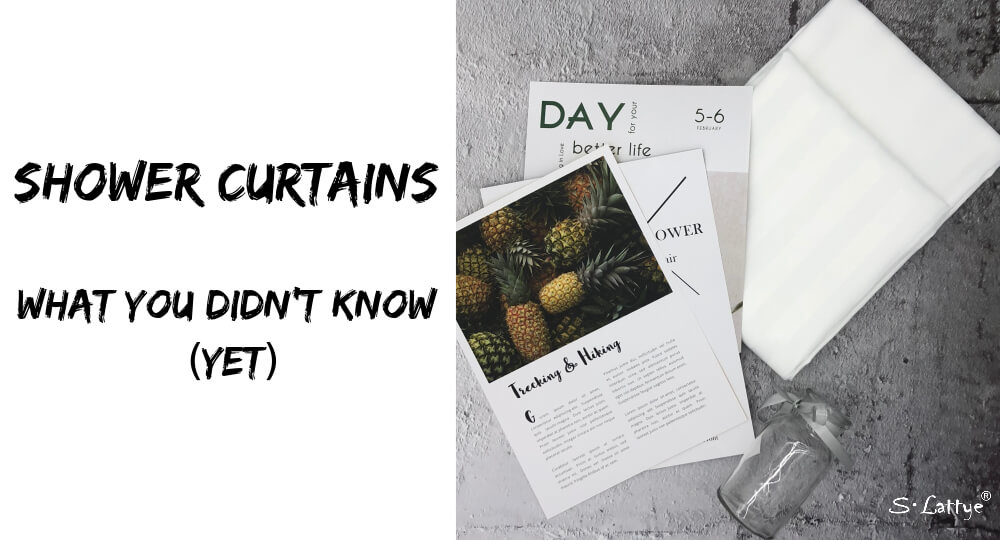 Shower curtains aren't something that lasts forever, just like anything else that has to do with furnishing your home. Just get up and take a look at your shower curtains. There could be a ton of reasons you need to inspect that would determine whether or not you are replacing your shower curtains: maybe they are covered in grime or your bathroom, and your curtain doesn't match, or perhaps you need a new one.
Well, your reasons may vary but whoever you are, you either want to keep your bathroom looking grand and stylish, and you also want to save yourself from having to clean your bathroom more often. Shower curtains are available on a wide variety, including styles, colors, and designs. Keep in mind that there are a lot of low quality cash grabs as well, so if you're getting high-quality materials for suspiciously cheap pricing, chances are they're probably useless.
The first step to Knowing how to pick better quality Shower curtains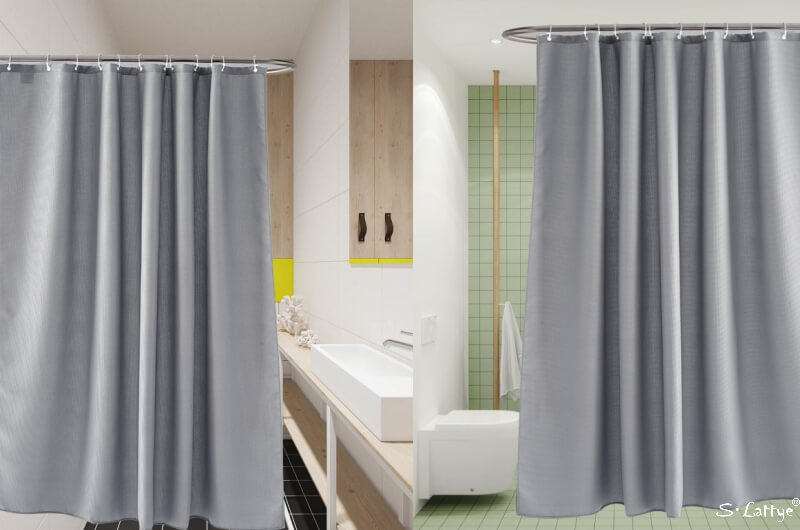 You may come across one particular problem: which is the best one? To understand this, let us take a trip to the very beginning; what are Shower curtains? If you've been using shower curtains enough, you know that they are an essential item for the bathroom.
Apart from providing you with privacy during bathing and showering sessions, they prevent water from spilling all across the bathroom floors as well. Let's not forget the style factor, and also aesthetically it looks more complete. Shower curtains come in different materials like fabric, vinyl, and plastic. Fabric shower curtains are washable, and the plastic and vinyl can be just wiped clean.  
Best Shower Curtains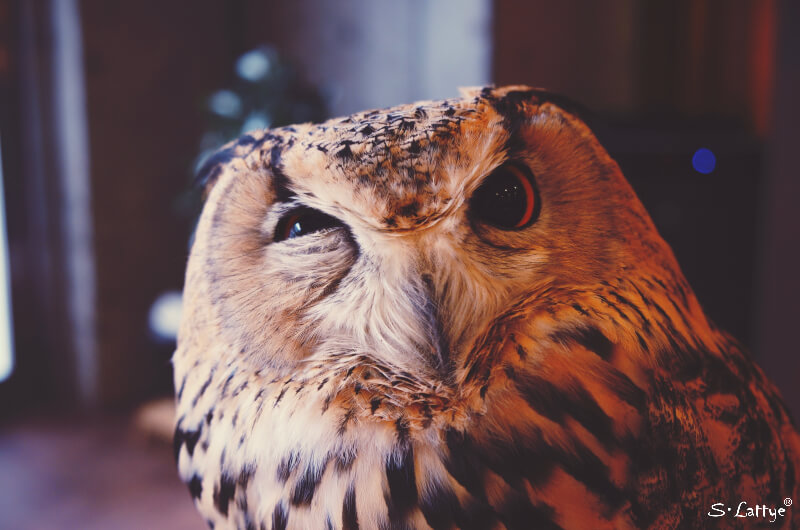 There are no "best" shower curtains as it all depends on the kind of environment you set for your bathroom. Factors like high humidity, soap lather and water all play a significant role in how well your curtain can be used. When you are out to buy shower curtains, make sure that you know essential factors like the difference between a water resistant shower curtain and a waterproof showered curtain; yes those are two different levels of waterproofing.
It is not the company or the material so much as it is the kind of practical services and features of the shower curtains that you can benefit from (and essentially make using the bathroom easier. No really).
   Cotton Arrow Shower Curtains:
Cotton curtains are a common choice as they are easily washable, and are also compatible with your washing machines. Cotton shower curtains come in different categories, and if you're thinking about getting a fabric shower curtain, you might want to look into their features like mildew resistance, water repellent, antibacterial properties as these are what's going to make it stand out. Cotton shower curtains are the easiest to handle and are considerably cheaper than other curtains, yes, but maintenance is critical when it comes to making it last longer. You can also get vinyl liners as an additional water-resistant add-on, and you can even get professional services performed on your shower curtain from the tailor or the dry cleaners.
Additionally, the cotton shower curtains can come in many designs and colors that suit your tastes. Now along with organizing your bathroom, you also get to make it look flashy and modern. Besides, style is an essential element, isn't it? Make sure you know which kind of shower curtains you are getting as it goes hand in hand with how you use your bathroom.
Vinyl shower curtains are thick, wholly waterproof and mildew proof as well. They are incredibly durable and are impervious to prolonged exposure to water, and are also cold-crack treated up to -15° C. Vinyl shower curtains are easy to maintain as they don't need excessive washings. More than often, cleaning and maintaining vinyl shower curtains comprises of wiping them with old towels.
The best part about these types of shower curtains are the way they look; their transparent surface along with artistic designs results in a clean and bright bathroom environment, providing a very pleasing-to-the-eye-indeed look. However, if you're looking for a Vinyl shower curtain, you might want to avoid the ones that contain other toxic chemicals as well as PVC or polyvinyl chloride, essentially dubbed as the "plastic poison". PVC is said to be toxic for both our environment as well as our health. The solution is to get curtains made of PEVA (polyethylene vinyl acetate) and are proven to have had no adverse effects on your health.  
   Polyester shower curtains:
An alternate choice to vinyl shower curtains (because we all want to skip all that hassle) are polyester shower curtains. Polyester shower curtains are inexpensive, perform very well and contain no PVC or any other toxic elements that usually come with plastic curtains. These are also waterproof (designed to allow water to flow freely), are soak free and mildew resistant. Polyester fabrics are usually easily washable by machine, and you don't have to face the problem of those horrible smells that usually accompany with plastic shower curtains.



What you should look for in a Shower Curtain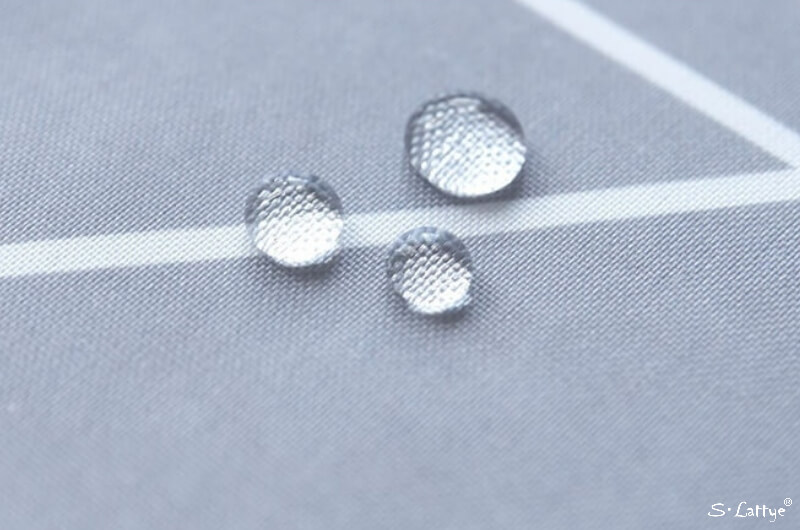 Most basic applicability of a shower curtain is the ability to repel water, and this is elementary because you will be using a lot of water in the bathroom (come on, you knew this was coming). The degree of water resistance will also increase the quality materials and hence, the price. If you have a child (or you) who loves to do a lot of splashes during baths or showers, you'll be needing a lot of resistance to keep the waters from splashing out and spoiling your whole bathroom. You can consider getting waterproofing on your current shower curtains, or you can get highly water resistant curtains.
Keep in mind that if it's a water resistant shower curtain, while it will repel the water, longer duration of exposure to water will eventually get it wet. Waterproof shower curtains, on the other hand, are entirely free of getting wet. Most good quality water resistant shower curtains these days are anti-mold, eco-friendly and also heavy duty. You can always look up for ratings and customer reviews before making a purchase.
Before you get a shower curtain, you need to know what kind of material works best for you. If you want cotton made a shower curtain, you might want to get a liner with that to improve its resistance to water, however, if you are getting a plastic shower curtain, make sure you know the material you're buying. Plastic shower curtains are usually connected with toxic discharge such as PVC that has adverse effects on your environment and health.
So, if you've got these down, it's time to stop scrolling, get up and begin the hunt for the perfect shower curtain.